Join ATW Teen
Tours' Specially Selected Staff...

Join The ATW Teen Tours Staff
Qualifications & Job Descriptions
Must be at least 21 years of age by July 1st
Must possess a valid driver's license
Must enjoy traveling and working with young people
RESPONSIBILITIES:
The responsibilities of an AMERICAN TRAILS WEST Counselor are exciting, challenging, and varied. It would be impossible to list all of them, however, some of the major responsibilities include:
ORIENTATION: Counselors must attend and successfully complete an orientation weekend which will be conducted in the spring.
GROUP SUPERVISION: Counselors will be directly responsible for supervising a group of approximately seven to ten campers, and will share general supervisory responsibilities for the entire group.
ACTIVITIES SUPERVISION: Counselors will assist the Director in the supervision of activities such as swimming, hiking, sports, recreation, and sightseeing.
BUS RESPONSIBILITIES: Counselors will assist the Director in supervising the campers while loading, unloading, and traveling on the bus.
"CHUCKWAGON" RESPONSIBILITIES: Counselors will share the responsibility of driving our "chuckwagon" (a small truck with automatic transmission), and will assist in food purchasing and preparation (Camping and Combo Tours).
OTHER RESPONSIBILITIES: As assigned by the Director.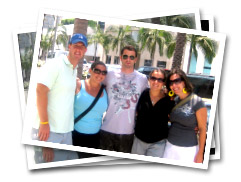 REMUNERATION:
In addition to an exciting summer, counselors will receive an all-expense paid trip plus a cash stipend for each week spent working with campers.
INTERVIEWS:
Interviews are a prerequisite of employment and are held at our office in Great Neck, New York.
APPLICATIONS:
Click here to APPLY NOW!